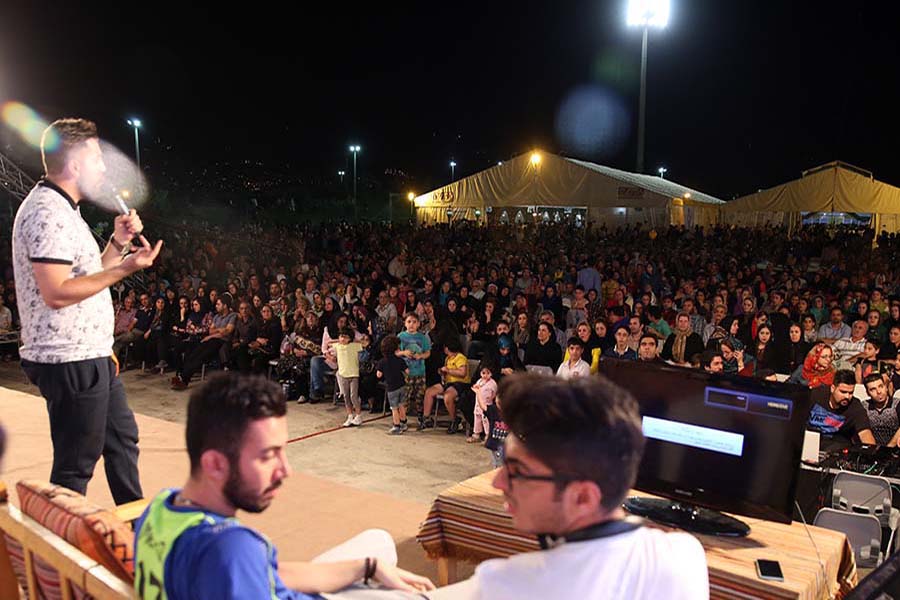 For the first time, in the year 2015, we decided to hold the championships as an organized league instead of a single tournament.
So the games were held in several rounds in 5 months.
These games are being held with the sponsorship of different organizations. First of all, The National Foundation of Video Games which has been our sponsor of all our championships, also Milad Tower providing us with space and facilities and finally bitStream in the field of airing our more sensitive games live on our website. We hope to see once again our players succeed in international championships.
nMilad Tower, the host of our last competitions for the third year in a row, is the tallest tower in Iran and The 6th telecommunication tower in the world.
nFor the First time in Iran, we had allocated the three main stages of Milad Tower for different levels of our championships, the Art Gallery for the preliminary games (400 square meters), the Open View Platform (3000 square meters) in the height of 280meters for more sensitive games, and the main stage (more than 20,000 square meters) with the capacity of thousands of spectators for finals.
nLots of audience tend to visit this event and we have had a large number of spectators especially in our more sensitive games, like finals.\r\n\r\nThe FIFA final in Ramadan Cup – ۲nd round of League, held from July10th to July17th, was watched by a number of nearly 10,000 people in the main stage of Milad Tower. The overall number of audience in Ramadan Cup is estimated more than 30,000 people
nCube has always held the biggest gaming events in the gaming history of Iran and has had the honor of partnership with ESWC in the past four years.